Flowers delivery
Special offer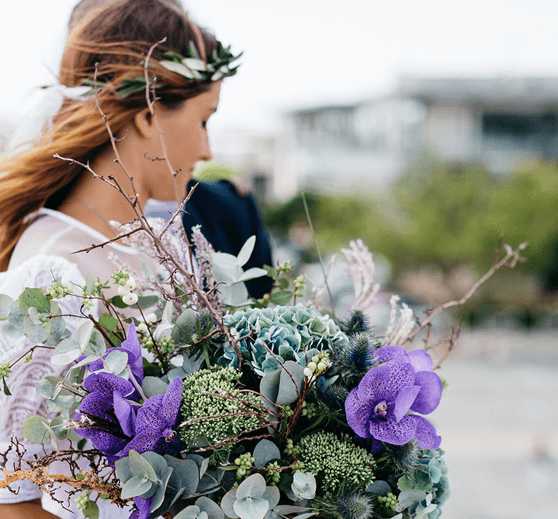 FLOWER DELIVERY IN KIEV from TORY- RELIABILITY and FRESHNESS GUARANTEE!
Convenience and trust of our clients is the main priority of our work!
Just enter your phone number - that's all it takes to order flower delivery. Qualified managers will contact you to confirm the order and clarify the delivery details.
The catalog contains all the necessary information - live photos, descriptions and reviews, videos, current prices.
We regularly have promotional offers - 5%, 10% and 15% discounts for individual bouquets of flowers!
FLOWERS AND DESIGNER BOUQUETS IN KIEV - LARGE CHOICE AT TORY STUDIO
An author's bouquet of flowers from TORY will help to emphasize your gift. With the help of our bouquets, you can say those secret words that you are afraid to say, confess your love or ask for forgiveness. And now another argument in choosing a Tory florist shop is not only quality and originality, but also the availability of flower delivery. In our flower studio, you can not only buy fresh flowers in Kiev, but also solve the issue of flower delivery: roses, bouquets, gifts. This is a very convenient service and can be ordered for a specific time. Your congratulations will accurately reproduce an unforgettable experience.
Delivery of flowers by courier is necessary if:
The giver and the recipient are at a distance and want to please a loved one.
There is a desire to make an unexpected surprise.
Do not want to waste time on a trip to the store flowers.
When we talk about courier delivery of a bouquet, we understand how important the place of delivery is. Therefore, you can order it not only to your home, but also to your office, to work and, in principle, to any point and district of Kiev. You can be sure that the delivery of roses will be in the exact place and at the time you need.
ADVANTAGES OF THE STORE COLORS and GIFTS TORY
We build the policy of our store on trust and convenience for the client, so any payment methods are available to you - Paypal, payment by Visa, Mastercard, American Express, Privat24, Apple Pay, payment via terminal, payment on delivery
good prices among flower shops in Kiev. Free flower delivery;
extensive experience, highly qualified employees and a developed partner network allowed us to take high positions in the Kiev region;
guarantee of quality and freshness of flowers - we send a photo of the bouquet in front of sending for approval;
ordering flower delivery anonymously, inexpensively and quickly;
our specialists will advise you on all issues, help you choose an exquisite bouquet and a gift for it.

HOW TO ORDER FLOWERS IN KIEV?

You can order a bouquet in Kiev directly through the online store or by calling the managers on the multichannel phone (093) 170-58-98
< li> you can also send an order to e-mail: [email protected]
orders are accepted from 9-00 to 21-00;
to place an order on the selected position you need to click 'Order a bouquet' and enter your phone number (required) and information for flower delivery;
after confirming the order, you will see a form with a number by which you can track the status;
after the order is received, the manager will contact you as soon as possible to clarify the terms of delivery of the bouquet and payment

TOP of the best flower delivery services in Kiev
Tory - flowers and under arches

TORY offers classic, designer and VIP bouquets of roses, luxurious peonies, tulips, orchids and other flowers. Convenient location of stores in different parts of Kiev, timely fast delivery, professional service are one of the priorities of the TORY studio.

Website: toryart.com.ua

Camellia (Camellia)

Camellia has successfully mastered all the main directions of the flower business: production, wholesale of flowers, floristry, phyto- and landscape designs.

Flowers ua (Flavers yua)

Looking for red roses for your anniversary? A bouquet of tulips for a romantic girl? Welcome to flowers ua!

Ukraflora

Abundance of flowers, European decor and gifts, floristry and design services

Flowers are delivered to all districts of Kiev

Akademgorodok | Holosiivskyi district | Darnitsa | Desnyansky | Dniprovskyi district | Institutskaya | Left Bank | Forest | Lukyanovka | Obolon | Osokorki | Petrovka | Pechersk | Hem | Poznyaki | Revutsky | Saksaganskogo | Svyatoshinsky District | Solomensky | Teremki | Troyeshina | Shevchenkivskyi district | Shulyavka.